Plan
We learn about your business to have a clear understanding of who you are, what your core values are, and what your objectives are. Then, we dig deep into your industry and competitors, looking for the message, functionality, and trends. Moreover, we help you identify your Target Audience, your message, and personality. We create a Sitemap which gives you an opportunity to see how the site will look like. Finally, we discuss Hosting plans best suited for your website.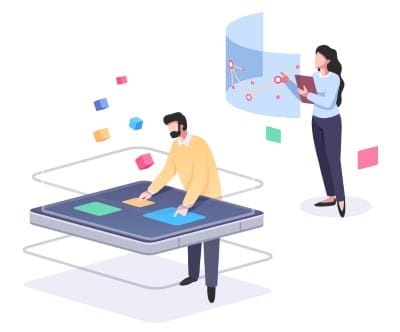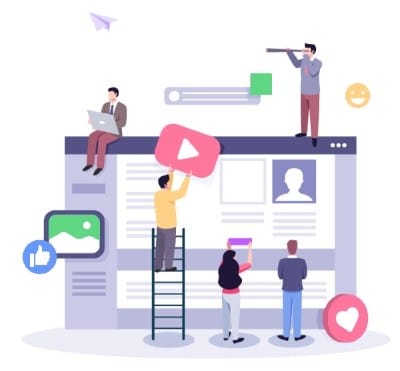 Design
First, we focus on creating a simple yet effective logo and combining it with beautiful typography to give it a modern look. Then, we build the website structure based on the Information Architecture (IA), the desired goals and user engagement. Then, we put in writing what you'd like to communicate to your audience and create captivating headlines and compile any of your existing text. In addition, we design alluring styles, colours and imageries, icons, infographics, calls-to-action, etc across the website.
Develop
Once the design is finalized, we develop functionalities in a way that blends in perfectly with the design. We meticulously use the information gathered (audience, message, trends, etc) to promote a positive User Experience while developing the User Flow. Also, we optimize the website for Search Engine Optimization (SEO) and integrate social media elements.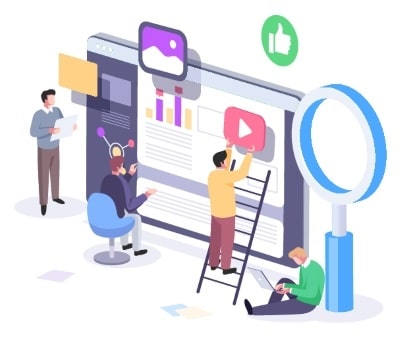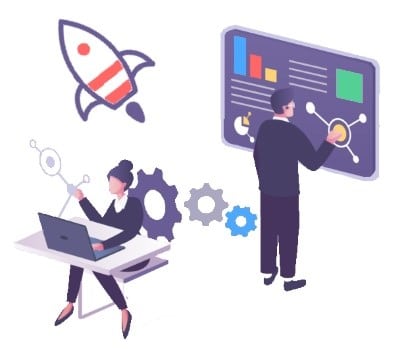 Launch
Before launching your website, we do a checkup searching for any missing information, links, typos, etc. After your website finally looks and feels just the way you wanted it to, we make it visible and accessible online to all of your targeted viewers. In addition, we install and configure an SSL certificate to your domain.
Market
We promote your website using SEO strategies (Keywords, Ads, Campain, Optimize Images, Alt tags, Permalink, Speed, etc). Also, we integrate Google Analytics to the website in order to measure and analyze the statistics and track user behaviour. Moreover, we deliver a report to see how your website is performing to help you better reach your business goals. We offer you business cards, brochures, postcards, flyers & more!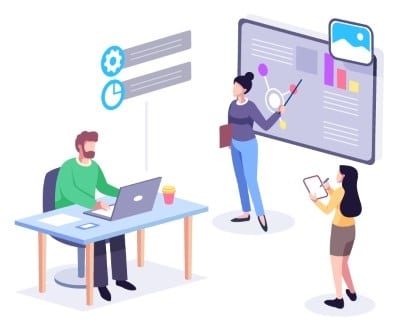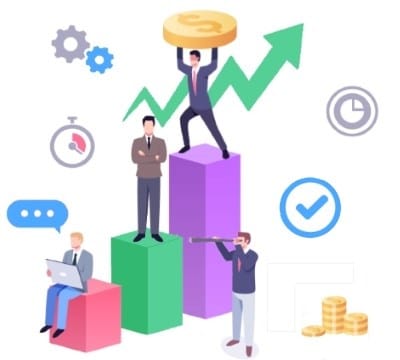 Grow
Once your website has established an online presence, we actively do research in order to discover new trends, new audience networks and new potential customers to make sure your brand continues to grow up the ladder of success.
Optimize
We provide on-going maintenance services by monitoring the website and looking for available software & plugin updates. Moreover, we assess the updates and apply them in a timely manner; keeping your website up to date with security and bug fixes. We install protections against distributed attacks from known malicious IPs and brute force login protections so your CMS is secure. Also, we back up your website regularly.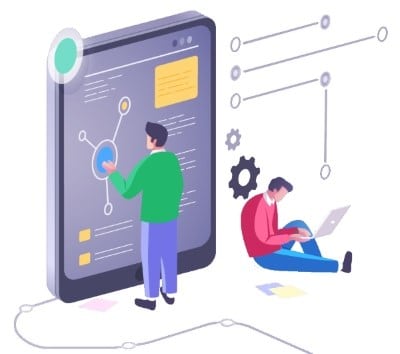 With You Every Step Of The Way